les meilleurs des meilleurs selon BGG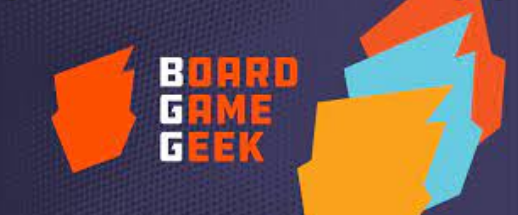 Voici une liste, on est toujours fans de listes !
Les 200 meilleurs jeux plébiscités par les utilisateurs de BGG.
Petit rappel : BGG c'est Board Game Geek, le plus gros site sur le monde ludique, créé en 2000, américain donc anglophone.
BGG c'est plus de 20 000 jeux de société (jeux de plateau, jeux de tuiles, jeux de cartes, jeux de figurines, etc.) ainsi que de nombreux jeux d'adresse. Plus de 12 500 d'entre eux figurent dans un classement général établi en fonction de leur note moyenne pondérée. Avec les extensions, variations, rééditions, et autres goodies, le nombre d'entrées dans la base dépasse les 85 000 (fin 2016).
Donc, allons y : mais attention, c'est souvent du lourd, de gros jeux experts, au moins au début de la liste. Après, il y tous types de jeux et mécanismes : deckbuilding, draft, pose d'ouvriers, rol'n write...
Seuls 11 jeux sont d'avant 2000. Le plus ancien est le GO, datant d'environ -3000 avant JC, suivi par le CROCKINOLE, jeu traditionnel de la fin du XIXème. Le plus vieux ensuite est RENCONTRE COSMIQUE, de 1977.
Sur les 200 titres, il y a des stand alone, des rééditions et des variantes :
-PANDEMIC est cité 4 fois
-GLOOMHAVEN, 7 WONDERS, AZUL, TICKET TO RIDE, CLANK! 2 fois
-TWILIGHT IMPERIUM et WAR OF THE RING 2 fois, il s'agit de rééditions
Donc il reste 190 titres différents.
En gras ceux qu'on a et/ou qu'on a joué, comme toujours, soit sur les 200 entrées : 28 / 100 puis 40 / 100, donc 68 au total sur 190, soit 35 %. Comme les jeux en tête sont les plus gros, plus on descend dans la liste, plus on en connait. On en a d'ailleurs 20 sur les 50 derniers, soit 40 %.
Nos plus :
-le plus aimé et dont on a un stand alone : SPLENDOR
-le plus gros qu'on a : SCYTHE.
-les plus qu'on a pas, car essayés et détestés :
TERRAFORMING MARS, INIS, RISING SUN et 7 WONDERS DUEL
-le plus haut qu'on a et qu'on adore : CLANK!
-les plus party game : CODENAMES, JUST ONE
-le plus jeu à deux : PATCHWORK
-les plus roll'n write : CARTOGRAPHERS, WELCOME, TRES FUTE
-le plus notre chouchou : PILLARDS DE LA MER DU NORD
-le plus beau : SAGRADA
-le plus sur notre wish list, car on a les 2 autres : AZUL : PAVILLON D'ETE
-ceux qu'on voudrait le plus essayer : ROOT, ORLEANS, RACE FOR THE GALAXY
Les 100 premiers :
GLOOMHAVEN 2017
PANDEMIC LEGACY : SAISON 1 2015
BRASS : BIRMINGHAM 2018
TERRAFORMING MARS 2016
TWILIGHT IMPERIUM 4TH EDITION 2017
GLOOMHAVEN : JAWS OF THE LION 2020
THROUGH THE AGES 2015
GAIA PROJECT 2017
STAR WARS : REBELLION 2016
TWILIGHT STRUGGLE 2005
GREAT WESTERN TRAIL 2016
SPIRIT ISLAND 2017
WAR OF THE RING 2TH EDITION 2012
SCYTHE 2016
CASTLES OF BURGUDY (LES CHATEAUX DE BOURGOGNE) 2011
TERRA MYSTICA 2012
7 WONDERS DUEL 2015
CONCORDIA 2013
BRASS : LANCASHIRE 2007
WINGSPAN 2019
A FEAST FOR ODIN 2016
ARKHAM HORROR : THE CARD GAME 2016
VITICULTURE 2015
NEMESIS 2018
ORLEANS 2014
MAGE KNIGHT 2011
ROOT2018
PUERTO RICO 2002
FOOD CHAIN MAGNATE 2015
CAVERNA : THE CAVE FARMERS 2013
EVERDELL 2018
AGRICOLA 2007
BLOODRAGE 2015
PANDEMIC LEGACY : SAISON 2 2017
MANSIONS OF MADNESS : 2TH EDITION 2016
THE 7TH CONTINENT 2017
MARACAIBO 2019
KINGDOM DEATH : MONSTER 2015
THE CREW 2019
POWER GRID 2004
T'ZOLKIN 2012
UNDERWATER CITIES 2018
MECHS VS MINIONS 2018
ANACHRONY 2017
STAR WARS : IMPERIAL ASSAULT 2014
CLANS OF CALEDONIA 2017
MARVEL CHAMPIONS : THE CARD GAME 2019
TOO MANY BONES 2017
LE HAVRE 2008
AZUL 2017
THROUGH THE AGES 2006
ECLIPSE 2011
CLANK ! LEGACY : ACQUISITIONS INCORPORATED 2019
BARRAGE 2019
ANDROID : NETRUNNER 2012
ROBINSON CRUSOE 2012
THE VOYAGES OF MARCO POLO 2015
THE GALLERIST 2015
FIELDS OF ARLE 2014
RACE FOR THE GALAXY 2007
7 WONDERS 2010
TEOTIHUACAN 2018
ON MARS 2020
THE QUACKS OF QUEDLINGBURG (LES CHARLATANS DE BELCASTEL) 2018
CLANK ! 2016
AEON'S END 2016
LISBOA 2017
CROKINOLE 1876
PAX PAMIR 2TH EDITION 2019
FIVE TRIBES 2014
DOMINENT SPECIES 2010
PALADINS OF THE WEST KINGDOM (PALADINS DU ROYAUME DE L'OUEST) 2019
LORDS OF WATERDEEP 2012
AGRICOLA : REVISED EDITION 2016
KEYFLOWER 2012
TAINTED GRAIL 2019
CAYLUS 2005
ARCHITECTS OF THE WEST KINGDOM (ARCHITECTES DU ROYAUME DE L'OUEST) 2018
EL GRANDE 1995
TWILIGHT IMPERIUM 3TH EDITION 2005
BATTLE STAR GALACTICA 2008
ELDRITCH HORROR 2013
TROYES 2010
RISING SUN 2018
DOMINION : INTRIGUE 2009
MOMBASA 2015
GRAND AUSTRIA HOTEL 2019
THE LORD OF THE RINGS : JOURNEY IN THE MIDDLE EARTH 2015
PATCHWORK 2014
RAIDERS OF THE NORTH SEA (PILLARDS DE LA MER DU NORD) 2015
RUSSIAN RAILROADS 2013
TIGRIS & EUPHRATE 1997
CODENAMES 2015
ROLL FOR THE GALAXY 2014
TRAJAN 2011
LORENZO IL MAGNIFICO 2016
SHERLOCK HOLMES CONSULTING DETECTIVE 1982
DOMINION 2008
PANDEMIC 2008
PANDEMIC : IBERIA 2016
Les 100 suivants :

DECRYPTO 2018
CHAMPIONS OF MIDGARD
THE ISLE OF CATS 2019
KEMET 2017
YOKOHAMA 2016
INIS 2016
CLANK ! IN SPACE 2017
ECLIPSE 2020
FORBIDDEN STARS 2015
STAR WARS : X WINGS MINIATURES GAME 2012
VINHOS DELUXE EDITION 2016
LEGENDARY ENCOUNTERS : AN ALIEN DECK BUILDING GAME 2014
ALCHEMISTS 2014
STONE AGE 2008
DUNE : IMPERIUM 2020
ENDEAVOR 2018
STAR REALMS 2014
CARTOGRAPHERS 2019
DESCENT 2012
RES ARCANA 2019
ISTANBUL 2014
AGE OF STEAM 2002
PARKS 2019
TICKET TO RIDE : EUROPE 2005
DEAD OF WINTER 2014
TARGI 2012
AEON'S END : WAR ETERNAL 2017
WELCOME TO YOUR PERFECT HOME 2018
CHAOS IN THE OLD WORLD 2009
WAR OF THE RING 2004
TRICKERION 2015
THE LORD OF THE RINGS : THE CARD GAME 2011
GANZ SCHON CLEVER (TRES FUTE) 2018
DINOSAURE ISLAND 2017
THE RESISTANCE : AVALON 2012
RAILWAYS IN THE WORLD 2005
A GAME OF THRONES : THE BOARDGAME 2TH EDITION 2011
JAIPUR 2009
THE CASTLES OF MAD KING LUDWIG 2014
HANSA TEUTONICA 2009
ORA ET LABORA 2011
MEMOIR' 44 2004
CHRONICLES OF CRIME 2018
LOST RUINS OF ARNAK 2020
XIA 2014
AZUL : SUMMER PAVILION 2019
COMMANDS AND COLORS : ANCIENTS 2006
COSMIC ENCOUNTER (RENCONTRE COSMIQUE) 1977 (1986 en France) réédité en 2008
THIS WAR OF MINE 2017
SAGRADA 2017
T.I.M.E.S. STORIES 2015
SUBURBIA 2012
NATIONS 2013
DETECTIVE 2018
RAJAS OF THE GANGES 2017
NEAR AND FAR 2017
TICKET TO RIDE : NORDIC COUNTRIES (AVENTURIERS DU RAIL : SCANDINAVIE) 2007
IT'S A WONDERFUL WORLD 2019
VILLAGE (DESCENDANCE) 2011
COMBAT COMMANDER : EUROPE 2006
MAGIC : THE GATHERING 1993
PATHS OF GLORY 1999
WATERGATE 2019
CAPTAIN SONAR 2016
THE QUEST OF ELDORADO 2017
JUST ONE 2018
CODENAMES DUET 2017
SEKIGAHARA :THE REUNIFICATION OF JAPAN 2011
STAR REALMS : COLONY WARS 2015
SPLENDOR 2014
COIMBRA 2018
LA GRANJA 2014
SANTORINI 2016
GO -2000
TICHU 1991
CTHULHU : DEATH MAY DIE
HORRIFIED 2019
TICKET TO RIDE (LES AVENTURIERS DU RAIL) 2004
RA 1999
LEGENDARY : A MARVEL DECK BUILDING GAME 2012
ZOMBICIDE 2015
CARCASSONNE 2000
KANBAN 2014
CYCLADES
GOA 2004
ARCADIA QUEST 2014
THE PRINCES OF FLORENCE 2000
SECRET HITLER 2016
SUSHI GO PARTY 2016
YINSH 2003
STEAM 2009
TYRANTS OF THE UNDERDARK 2016
VITICULTURE 2013
DECEPTION : MURDER IN HONG KONG 2014
GALAXY TRUCKER 2007
ROLL PLAYER 2016
SHOGUN 2006
MARCO POLO 2 : IN THE SERVICE OF THE KHAN 2019
1830 : RAILWAYS AND ROBBERS BARONS 1986
CENTURY THE SPICE ROAD : GOLEM EDITION 2017